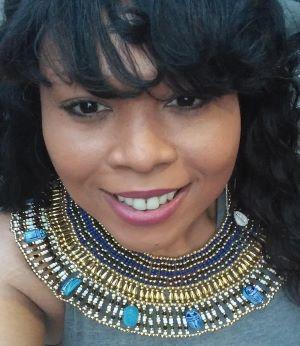 Assistant Professor (beginning 7/1/22)
Bio
:
Dr. Eve Lorane Brown earned her Ph.D. in Psychology from the University of California, Santa Cruz. Dr. Brown's empirical research encapsulates the lives of both Black transgender and cisgender women. Her primary program of research focuses on stigma, discrimination, and violence against Black transgender women. Dr. Brown's first book manuscript from this research (Still They Rise!) has been officially requested by Duke University Press (Editor: Elizabeth Ault). Dr. Brown's commitment to social justice is evidenced by the applied applications of this research via structural competency consultation in various medical, legal, and public settings. Dr. Brown serves on the American Psychological Association's advisory board for medical guidelines regarding trans and gender variant individuals. Dr. Brown's memoir (Nomadic Warrior Queen) is also forthcoming, and will be released after her first research text.
Dr. Brown comes to the UCSB Black Studies Department after serving as the Ford Foundation Postdoctoral Fellow in Gender Studies at UCLA; the UC President's Postdoctoral Fellow in African American Studies at UC Berkeley; and the Lionel Cantu Postdoctoral Fellow in Feminist and Gender Studies via the Office of the UC President.
Dr. Brown will join our department at the rank of Assistant Professor as of 7.1.22.