Winter 2022 Course Offerings
Foundations of Black Studies:
BLST 1 "Intro to African American Studies" with Professor Terrance Wooten
TR 11am-12:30pm
Course Description: Explores historical and current social conditions of Black people in the United States. Topics include the following: origins of Black Studies; chattel slavery and resistance; Reconstruction; Jim Crow segregation; Harlem Renaissance; Black Nationalism; structural racism and anti-Blackness; Civil Rights and Black Power Movements; racial wealth gap; critical race theory and Neo-liberalism; carcerality and the prison industrial complex; white privilege and rage; and the intersection of race, gender, class, and sexuality in shaping Black identity and life chances. As a 5 unit course, BLST 1 is reading and writing intensive, with a focus on developing research skills through a Black Studies lens.
BLST 3 "Intro to African Studies" with Professor Christopher McAuley
MW 12:30pm-1:45pm
Course Description: A survey of the subject matter, themes, and methods of African Studies. While briefly surveying the prehistory and early states of Africa, the course focuses on the culture and society of the colonial and independence eras.
BLST 7 "Intro to Caribbean Studies" with Professor Omise'eke Tinsley
TR 9:30am-10:45am
Course Description: A survey of the culture and society of the Caribbean. After surveying Amerindian communities and examining the impact of the Atlantic slave trade, focus will be on slavery, emancipation, African and Creole cultures, and the issues accompanying an independent nationhood status.
Black Culture:
BLST 14 "The History of Jazz" with Professor Jeffrey Stewart
TR 11am-12:15pm
Course Description: A survey of the historical origins and development of jazz, beginning with the West African heritage and the African-American folk tradition, and examining the social and cultural context of this twentieth-century music.
BLST 49C "African History Survey" *
TR 5pm-6:15pm
Course Description: 1945 to present. History 49-A-B-C is a general survey course designed to introduce students to major themes in African history. The course focuses on colonialism and decolonization, nationalism and self-liberation, development and neocolonialism, Cold War contexts, as well as African experiences of independence and the everyday in our contemporary, global world. Weekly discussion sections are an important feature of this course, enabling students to develop and expand upon material presented during lecture.
*This course is cross-listed with HIST49C
BLST 50 "Blacks in the Media" with Professor Jude Akudinobi
TR 8am-9:15am
Course Description: The development of Black stereotypes. Studying literature, comic books, comic strips, cartoons, music, theater, cinema, broadcasting, and television, students analyze the mythical imageries which have created stereotypes.
BLST 138 "African Religions in the Americas" with Professor Roberto Strongman
TR 12:30pm-1:45pm
Course Description: A study of Neo-African religions in the Americas, with special emphasis on Haitian Vodou. Beliefs, myths, philosophical perspectives, moral order, rituals and practices as well as social and political dynamics are examined in various contemporary religious communities. Women's roles and sexuality issues are also explored.
BLST 175 "Black Diaspora Cinema" with Professor Cortana
TR 5pm-6:15pm
Course Description: Survey of Black cinematic expressions from the Americas, Europe and Africa as they articulate and negotiate racial, cultural and gendered identities. Analysis of these films will be related to specific national cinemas, narrative categories, representational strategies and aesthetic forms.
Social Justice:
BLST 104 "Black Marxism" with Professor Christopher McAuley
MW 3:30pm-4:45pm
Course Description: A theoretical explication and critique of the diverse Marxian analyses developed in Africa and the African Diaspora from the early 20th century. The course traces and analyzes the divergences of Black Marxisms from Western Marxism.
BLST 122 "The Education of Black Children" with Professor Stephanie Arguera
MW 9:30am-10:45am
Course Description: Explores the effects of social, political, and economic forces on the history of Black education. Examines ways of challenging the impacts of race, class, gender, and language in the educational achievement of Black children. Focuses on anti-bias/multicultural curricula in urban settings. Fieldwork required.
BLST 129 "Black Cities: Spatial Politics of Violence, Power, and Resistance" with Professor Joaquin Noguera
MW 3:30pm-4:45pm
Course Description: Examines spatial dynamics of anti-Blackness and spatial politics of resistance in relational and comparative geographical perspectives. Study of colonial histories of spatial violence and current patterns of residential segregation, homelessness, and police brutality, as well as the struggle for urban citizenship in societies of the African Diaspora. The goal of the course is threefold: a) it analyzes institutional 
policies and mundane practices that produce cityscapes as anti-Black; b) it interrogates the Marxist-oriented framework on "the right to the city;" and c) it gives visibility to Black gendered spatial praxes that challenge exclusionary city politics and their attending geographies of anti-Blackness.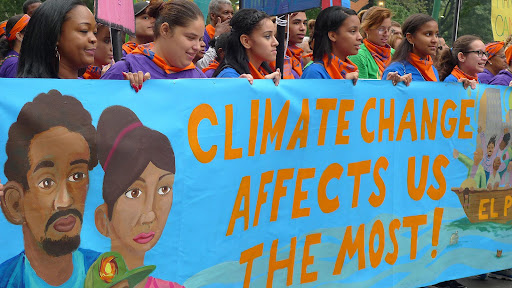 BLST 154 "Environmental Racism and Environmental Justice" with Professor Jeffrey Stewart
TR 2pm-3:15pm
Course Description: This course investigates environmental injustice-that some people, especially poorer people, bear a disproportionate burden of living in communities with environmental hazards-and environmental racism-that a high coincidence exists between the location of toxic waste sites and Black and Brown communities, even when they are predominantly middle class.
Gender and Sexuality
BLST 125 "Queer Black Studies" with Professor Roberto Strongman
TR 12:30pm-1:45pm
Course Description: An exploration of the intersection of Black Studies and Queer Studies from various theoretical, literary, historical, and multi-media perspectives. Cultural producers studied include: Audre Lorde, Marlon Riggs, Bayard Rustin, and Bruce Nugent.
BLST 136 "Black Feminist Thought" with Professor Lyons
MW 11am-12:15pm
Course Description: Examines past and contemporary scholarship in Black feminist thought. By examining the intervention of Black feminist thought within mainstream feminist theory and the field of Black Studies, this course presents a critical examination of the theoretical and practical contributions of Black feminist scholars.
BLST 151 "Gender and Cinema" with Professor Jude Akudinobi
TR 9:30am-10:45am
Course Description: Critical explorations of aesthetic, narrative, thematic, ideological, cultural and interdisciplinary configurations which frame representations of femininities, masculinities, and sexualities in African cinema. The complex dynamics between art and society, issues of identity, difference, agency, resistance, and change, will be explored.
Graduate Courses
BLST 206: "Black Sexualities and Resistance" with Professor Omise'eke Tinsley
"When I saw all of the politicians in an uproar about mine and Cardi's 'WAP', I was just really taken back. Why would anyone be mad about my 'WAP'? It belongs to me."--Megan Thee Stallion
As Megan Thee Stallion's tongue-in-cheek question suggests, creative expressions of Black sexuality—especially Black women's declarations of erotic autonomy—are always already marked as deviant, at once too much and not enough. Too many African Ameri- can teens have babies and too many Jamaicans are homophobic, not enough Black women get married and not enough Caribbean men are monogamous: rooted in the fic- tions of chattel slavery, these sexual scripts continually confront African American and Caribbean folks' attempts to use our bodies as if (in Megan's words) they "belong to" us.
Course description: This course explores how creative Black sexual expressions pressure, explode, and re- configure dominant formulations of gender and sexuality throughout the African Ameri- cas. We engage texts that explore historical and contemporary sexualities in the Carib- bean, South America, and North America, and represent (inter)disciplines including an- thropology, literature, history, feminist studies, queer studies, and cultural studies. Through these engagements, we explore how Black sexualities form in relation to acts of domination and/or resistance, injury and/or creativity, subjugation and/or pleasure.
See syllabus here: /sites/default/files/sitefiles/BLST%20206%20Syllabus.pdf
** This is a GRADUATE course for graduate students, however undergraduate enrollment may be considered for Black Studies Seniors whose projects are on a related topic, especially those who are applying to graduate school and want to see what a graduate seminar is like. Please contact Professor Tinsley, omiseeketinsley@blackstudies.ucsb.edu
Please Contact Theresa Rodriguez (Theresarodriguez@blackstudies.ucsb.edu) if interested in the courses.