2022-23 Dissertation Scholars
Benjamin Jones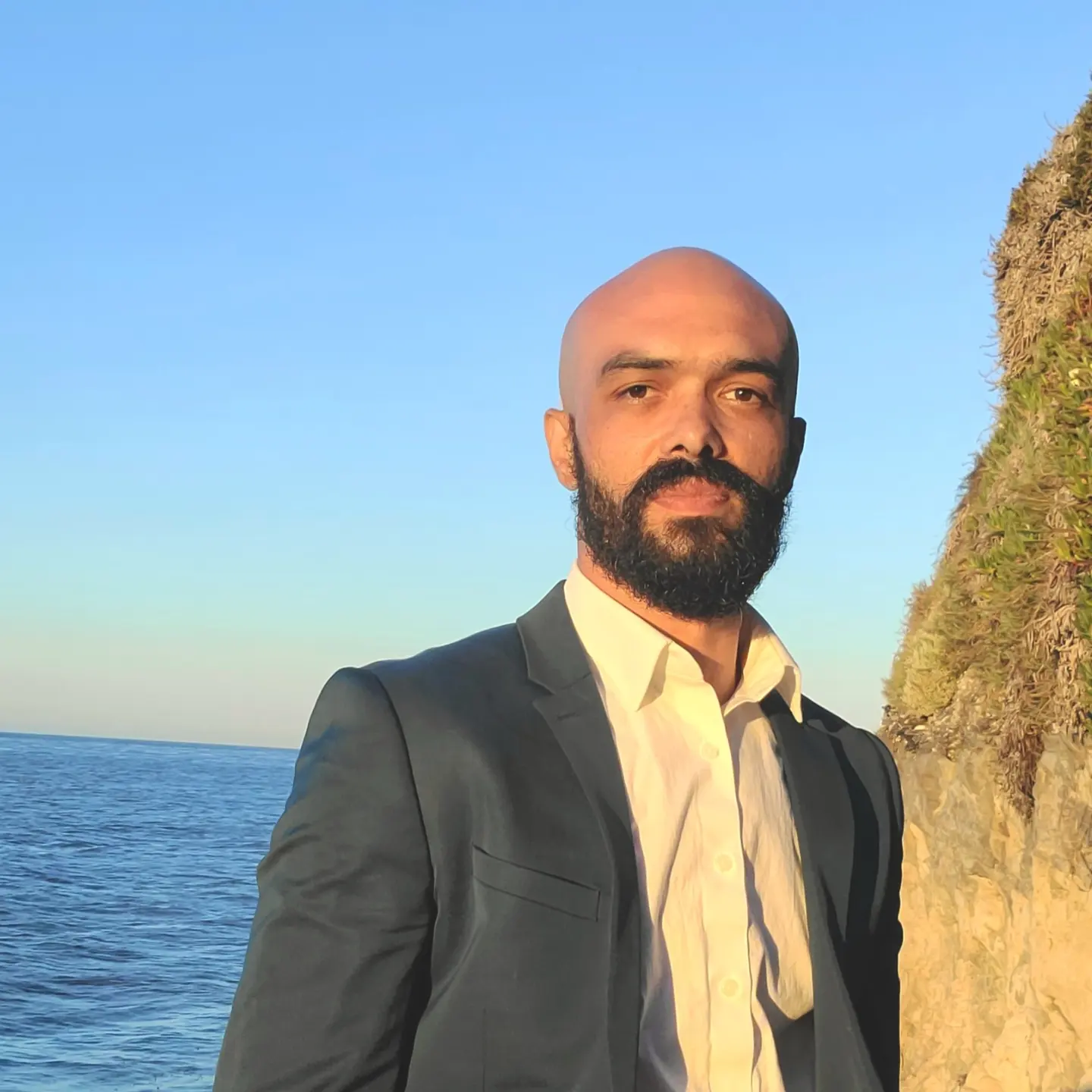 Benjamin L. Jones (he/him) researches the speculative analysis and praxis of oppressed people. He is a Ph.D. Candidate in Northwestern University's Department of Art History, with an interdisciplinary cluster certificate in Critical Theory. His art-historical interests include contemporary intersections of art and power, futurism, and Black radical visual culture and performance. Funded by the Social Science Research Council and the Mellon foundation, his work engages critical ethnic studies, critical pedagogical practices, and feminist mobilizations of onto-epistemology and quantum mechanics. A practicing artist, Jones graduated from the San Francisco Art Institute with a B.A. in the History and Theory of Contemporary Art (highest honors). He is currently working on two projects: What We Fin'na Do: Preface to a 5,000 Year Almanac, and What We Cain't Do: The Pedagogy of the Black Radical Aesthetic Tradition. In 2022 he was a facilitator for the Black Art Movement School Modality, (Iteration 2, East Coast), alongside co-facilitators: Romi Crawford, Theaster Gates, Sampada Aranke, Fred Moten, Stefano Harney, Kamau Patton, Michael Simanga.
Fatima Siwaju
Fatima Siwaju is a Ph.D. Candidate in the Department of Anthropology at Princeton University, with a graduate certificate in African American Studies. Her research and teaching interests center on Islam in the Americas, race and religion in Latin America and the Caribbean, and Afro-American intellectual traditions. Her dissertation, which is based on fieldwork conducted in the Colombian cities of Buenaventura and Cali, explores the intersections of race, religion, and citizenship as they pertain to the historical trajectories, contemporary socialities, and religious practices of Black Shi'i Muslims. 
Fatima holds a Bachelor of Arts in French and Spanish and a Master of Philosophy in Development Studies from the University of Cambridge. She also received a Master of Arts in Religion from Syracuse University. 
2021-22 Dissertation Scholars 
Leonard Cortana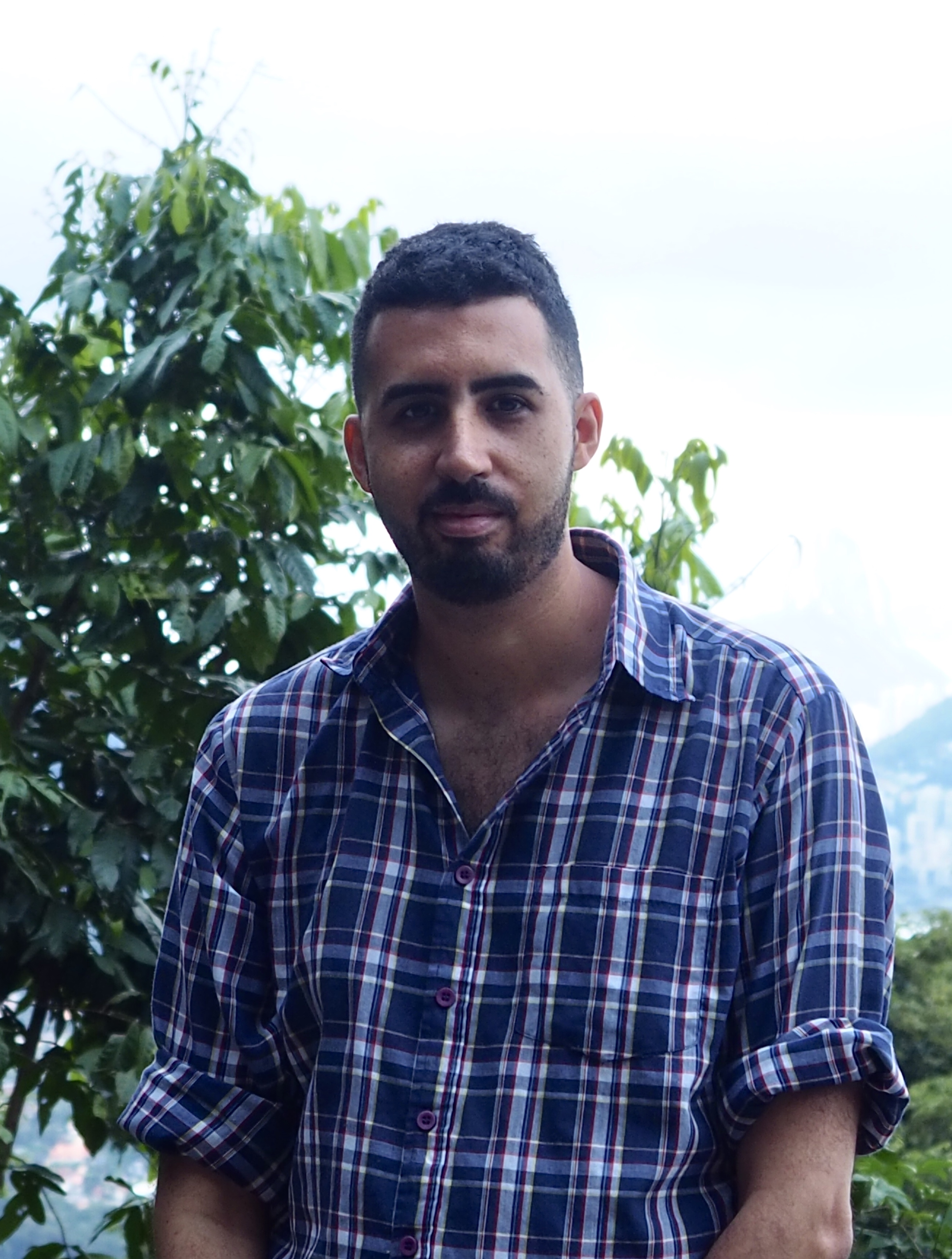 Léonard Cortana is a P.hD Candidate at the Cinema Studies Department at NYU Tisch School of the Arts, an Affiliate Researcher at the Berkman Klein Center at Harvard University and a Research Fellow at the NYU Africa House. His research focuses on the transnational circulation of narratives about racial justice and activist movements between Brazil, South Africa, France & overseas departments and the US with a special emphasis on the memorialization of political assassinations and the spread of the legacy of assassinated anti-racist activists. In his dissertation, he looks closely at two anti-racist and feminist figures of resistance: Marielle Franco and Dulcie September and actively participates in the campaign #JusticeforDulcie to re-open the investigation into Dulcie's murder in Paris.
He also investigates the development of AI-based deepfake technology, the online protection of frontline activists and the development of Afrodiasporic film festivals. He wrote several articles for the Francophone Journal Jeune Afrique and runs anti-racist practices workshops at the NYU School of Professional Studies. Prior to NYU, he conducted several artistic and educational projects with non-profits and UN agencies that engage with youths in Chile, Dominican Republic, Brazil, Australia, France and Bulgaria. He became a Trainer for European Commission Youth Program projects and designed methodologies in theatre and storytelling for social inclusion for youth workers. In 2012, Cortana founded the collective Inform'ART France, which brought together youth workers and artists. Among their projects, the collective drew upon the Human Library methodology to create a network of practitioners all over France and took part in the Youth delegation of the Festival Against Racism in Brussels and Montreal.
Cortana is also a documentary filmmaker. His last documentary Marielle's Legacy Will not Die follows activist movements spreading the intersectional legacy of Afro-Brazilian activist and politician Marielle Franco in Rio de Janeiro, Brazil. As his film circulates transnationally, he creates networks of advocacy with other anti-racist activists. Cortana earned the EU Commission NOHA Masters in Humanitarian Assistance and holds a double-degree in Comparative Politics and Hispanic Literatures and Cultures at Sciences-Po Aix en Provence. He also received a BA in Cinema and Aesthetics from Panthéon Sorbonne University.
Candice Lyons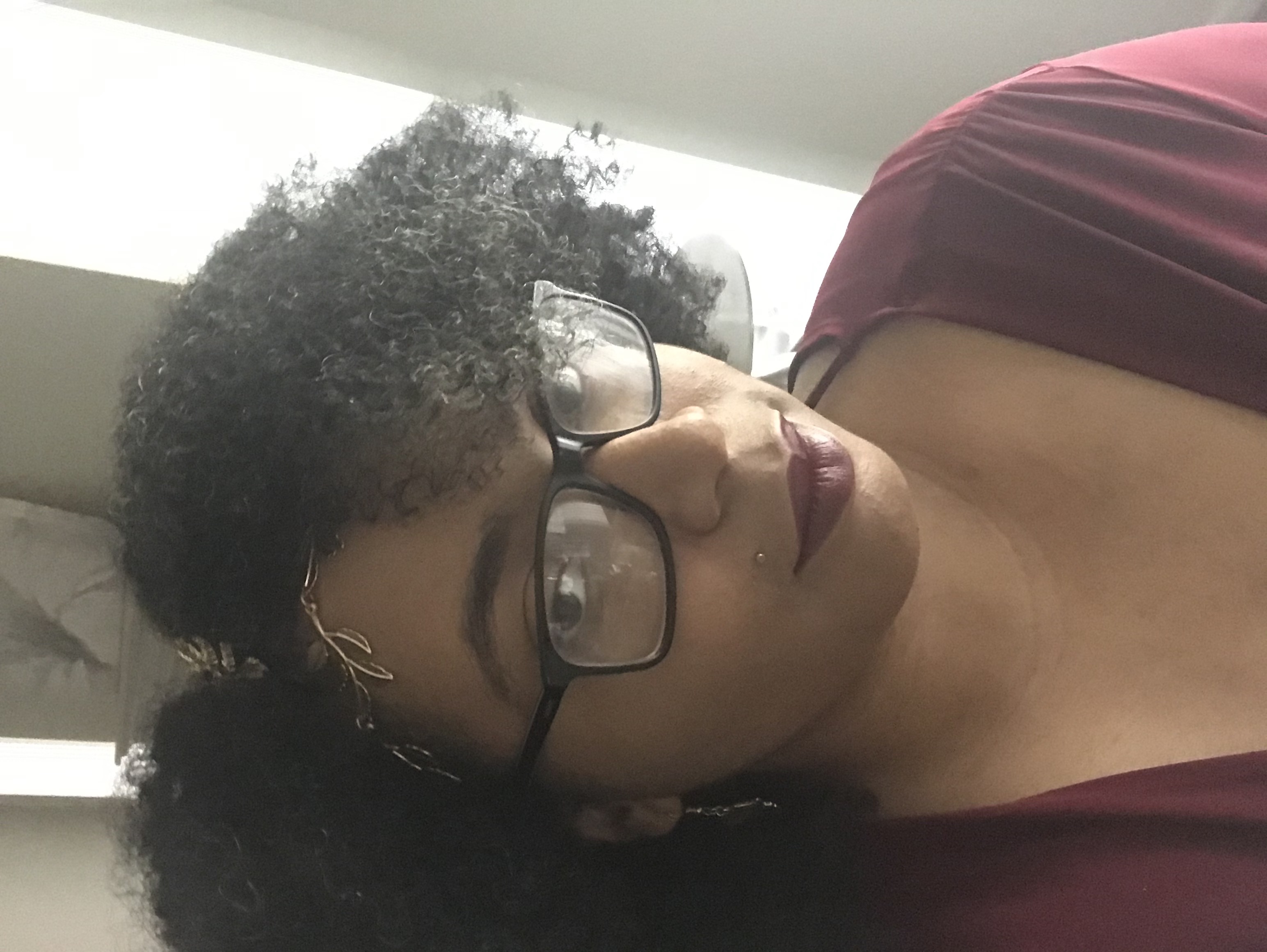 Candice Lyons is a Ph.D. candidate in The University of Texas at Austin's Department of African and African Diaspora Studies. She received her B.A. in Philosophy and her M.A. in Women's and Gender Studies from the University of Texas in 2012 and 2017, respectively. Lyons' research interests include Black women's history, Black queer theory and Black feminist theory. Her dissertation project consists of a queer rereading of the U.S. slavery archive which evaluates the ways enslaved women conceived of and performed their own genders, as well as how they structured their relationships to other women.  
Lyons' recent pieces "A (Queer) Rebel Wife in Texas" (2020) and "Rage and Resistance at Ashbel Smith's Evergreen Plantation" (2020) can be found on the public history site Not Even Past; her writing can also be found in the 2021 E3W Review of Books, for which she served as special section editor. Lyons' 2021 Feminist Studies article "Behind the Scenes: Elizabeth Keckley, Slave Narratives, and the Queer Complexities of Space" is the winner of the 2020 FS Graduate Student Award. 
2020-2021 Dissertation Scholars
Ana Rita Alves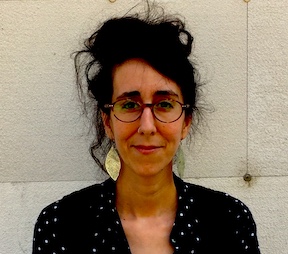 Ana Rita Alves holds a degree in Anthropology and a master's on Migrations, Inter-ethnicities and Transnationalism from the Faculty of Social and Human Sciences at the New University of Lisbon that she concluded with the thesis "Understanding Residential Segregation: The Special Re-housing Program and Anti-racism" (2013). She is a PhD student on Human Rights in Contemporary Societies at the Centre for Social Studies at the University of Coimbra, where she is concluding thesis project "Periphery as a Symptom in Contemporary Portugal".
She was a researcher in the projects "RAP - 'Race' and Africa in Portugal: a study on history textbooks" (2010-2011), "Atlantic Crossings: materiality, contemporary movements and policies of belonging" (2014-2015), "ExPERts - Making Sense of Planning Expertise: Housing Policy and the Role of Experts in the Special Rehousing Program (PER)" and "COMBAT - Combating racism in Portugal: an analysis of public policies and anti-discrimination law" (2016-2020). She is currently enrolled in the project "AFRO-PORT - Afro-descendance in Portugal: Sociability, Representations and Sociopolitical and Cultural Dynamics. A Study in the Lisbon Metropolitan Area" (2020-2021) and she is member of the advisory board of "(DE)OTHERING - Deconstructing Risk and Otherness: hegemonic scripts and counter-narratives on migrants/refugees and 'internal Others' in Portuguese and European mediascapes" (2020-2021).
She is one of the founding members of "CHÃO - Atelier of Urban Anthropology", which develops collaborative work with the association and the inhabitants of the self-produced Neighborhood of Jamaika, in the Lisbon Metropolitan Area. In the past decade, she has been engaged in activism, producing critical academic knowledge on institutional racism and urban segregation and working with several grassroots movements of peripheral self-produced and rehousing neighborhoods, where the impact of systemic violence towards Black and ROMA populations, namely evictions and police brutality, is tremendous.
Amanda Joyce Hall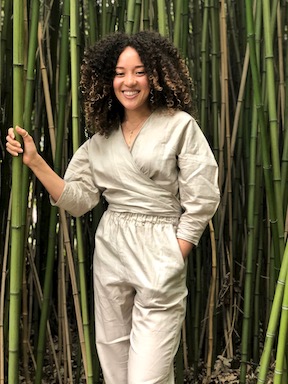 Amanda Joyce Hall is a Ph.D. Candidate in the Departments of African American Studies and History at Yale University. Her dissertation is a transnational history that examines the international opposition to South African apartheid within the Black diaspora in the 1970s and 1980s. She chronicles the efforts of South African liberators and international grassroots activists to build a global anti-racist movement that challenged color lines domestically and internationally. A U.S. Fulbright and Ford Fellow, she has conducted extensive cross-border research that draws on archives and oral histories from four continents. Amanda is a former Visiting Scholar of the History Workshop at the University of Witwatersrand in Johannesburg.
Amanda is currently a host of the New Books in African American Studies podcast channel on the New Books Network. She also remains committed to engaging broader audiences and expanding historical analysis through her initiatives in the Digital Humanities. Amanda teaches histories of the Black Freedom Movement, Africa and the African diaspora, 20th century U.S. cultural and political history, and international history. 
2019-2020 Dissertation Scholar
Marques Vestal
Marques A. Vestal is a Ph.D. candidate in the Department of History at UCLA, where he also earned his master's degree in Afro-American Studies. He is currently the Team Leader of the Archives Division for Million Dollar Hoods, a community driven, multidisciplinary, research collaboration in the Ralph Bunche Center for African American Studies at UCLA committed to producing a "fully-loaded cost accounting" of mass incarceration in Los Angeles and California. He is also a researcher for the Luskin Center for History and Policy and a former Eugene Cota Robles Graduate Fellow.
In his dissertation, "Paying Rent for Promised Land," he uncovers untold histories of property conflict in Black Los Angeles from the Great Depression to the Watts Rebellion (1929-1965), revealing the contentious political and cultural economies of property that, in part, defined the terms of Black housing security within the context of segregation. Over these three and half decades, Black property—as rented and owned housing—was under threat. The Great Depression (1929-1940), World War II and reconversion (1941-1950), postwar urban renewal (1950-1965), and aggressive pre-Watts Rebellion policing (1955-1965) sets the context for four roughly chronological chapters, each serving as a case study for what have been identified as central conflicts of property and racial capitalism in each period. The study's central question is simple: how have Black Angelenos confronted, in culture and practice, the changing political and cultural economies of property that undergirded the very foundations of Los Angeles as a global city on the make? This question takes us to unexplored but critical conditions of urban life and home. Under the racial capitalism of housing in Los Angeles, the Black home was not only segregated, but necessarily indebted, rented, sold, condemned, and criminalized. What entitlements in home did Black Angelenos conjure up and keep warm when their so divined promised land was actual property, an allotment of capital scribed into the land, where race determined both its value and rights? 
2018- 2019 Dissertation Scholars 
Olga Blomgren
Olga Blomgren's research encompasses language hierarchies, master narratives, pedagogy, and access to literary studies in higher education.  She is a doctoral candidate in the Department of Comparative Literature at Binghamton University, State University of New York.  She has taught literature and composition in California, where she participated in grant-funded retention studies in Hispanic Serving Institutions.  These experiences motivated her to enter doctoral study.
Working to articulate the ways certain texts resist placement into existing academic disciplines, Olga's current research in the Caribbean engages literary and translation studies, and archipelagic and spatial studies to examine of how/where "new" world literatures might emerge.  She is preparing a dissertation, Reading Dangerously:  Mobilities, Cannibalizing Language, and Archipelagic Thinking in Texts by Rosario Ferré and Edwidge Danticat, accentuating the relations between mobility and belonging, language and power, and the use of dominant language to directly counter state narratives. Researching the movement of language in the Caribbean, Olga's dissertation addresses reverberations of post/mono-lingualism and globalization, advancing the interpretative possibilities opened by Édouard Glissant's "archipelagic thinking."
Raphaëlle Rabanes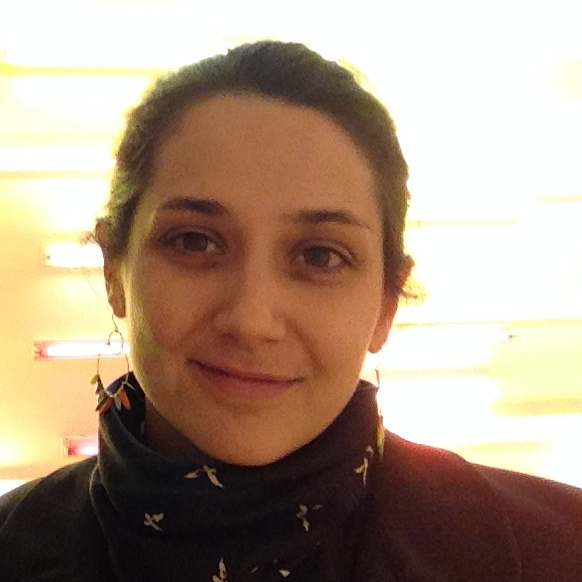 Raphaëlle Rabanes is a Ph.D. Candidate in the joint Medical Anthropology Program at UC Berkeley and UC San Francisco. She first trained in psychology and psychoanalytic research at the University of Paris Diderot, and practiced as a clinical psychologist in France. Her work now weaves together medical anthropology, black studies, postcolonial studies, and disability studies.
Raphaëlle has been conducting research in the French Caribbean archipelago of Guadeloupe since 2012 and focuses on community responses to health and racial inequalities in the long aftermath of colonialism and slavery. Her dissertation, "(Post)colonial Repair: Memory, Embodiment, and Therapeutics in the French Caribbean," explores movements of resistance and repair enacted by Afro-descendant Guadeloupeans. This ethnographic research is based on a total of 20-months of fieldwork with rehabilitation therapists and patients, choreographers and dancers, and memorial activists. Through (post)colonial repair, Raphaëlle examines how Guadeloupeans mediate, address, and transform the presence of history in their everyday lives.
2017- 2018 Dissertation Scholars

Owen James Hyman
Owen James Hyman is a PhD candidate in the Agricultural, Rural, and Environmental History Department at Mississippi State University. His dissertation, "The Cut and the Color Line: An Environmental History of Jim Crow in the Deep South's Forests, 1865-1965," explores the material foundations of the American South's culture of white supremacy as well as the environmental resources African Americans mobilized to accumulate capital and build communities after the Civil War and Emancipation. By analyzing the forests and forest industries of the Deep South, particularly those in Louisiana and Mississippi, the project shows how forms of racial violence, economic exclusion, and black resistance changed in relation to a changing landscape. 
The study further examines the "cut-over color lines" that have been obscured by a century of timber extraction in the region, especially the agricultural potential African Americans found in the forests and swamps of the Deep South as well as the legal means timber companies used to strip black landowners of their holdings. Through a close reading of oral histories, timber cutting contracts, lawsuits, and soil surveys, this study will demonstrate that white supremacy hastened the collapse of the South's old-growth forests while reforestation perpetuated white supremacy. In turn, it will highlight the ways in which black voices provide an important counter-narrative to understandings of the southern environment perpetuated by the forest industries.

Vineeta Singh
Vineeta Singh is a Ph.D. candidate in the Department of Ethnic Studies at the University of California, San Diego. Her research and teaching interests center on social movement history, black feminist theory and methods, and critical university studies.
Her dissertation examines how higher education intervenes in academic and popular common senses about the place of black subjects in the U.S. nation-state. This critical university studies project is centered on black history, and uses black studies, cultural studies, critical gender studies, and Marxist geography theory and methods to tell a relational, intersectional history of American higher education. Through a series of case studies examining normal schools, land-grant colleges, vocational institutes, community colleges, and leadership training programs, this project brings to light the dialectic relationship between black political imaginaries and the racial projects embedded in twentieth century higher education innovations. 
2016-2017 Dissertation Scholars
SA Smythe
SA Smythe is a finishing doctoral candidate in History of Consciousness at UC Santa Cruz with designated emphases in Literature and Feminist Studies. Their dissertation, L'Italia Meticcia: Being and Belonging in the Black Mediterranean, is a ?transdisciplinary project engaging with Italian literary studies, post?colonial ?studies, Black British ?and Caribbean ?cultural studies, queer studies, and critical human geography. This work examines the legal, literary, and historiographical aporias in the narration of italianità in the Black Mediterranean from the Risorgimento to the present by meditating on canonicity and citizenship in the wake of Europe's self-initiated "crises" of migration and the attendant levels of dispossession. SA is currently president of the Queer Studies Caucus of the American Association of Italian Studies (AAIS), publishing editor of THEM – Trans Literary Journal, former contributing curator/writer at okayafrica and Reviews Editor for Critical Contemporary Culture Journal at the London School of Economics. SA is also a poet and an activist who performs and organises in queer trans Black and abolitionist poetry collectives in the Bay Area, London, and Berlin.
Vanessa Eileen Thompson
Vanessa Eileen Thompson is a Ph.D. candidate in the Department of Social Sciences at Goethe University Frankfurt, Germany.  Her research and teaching are concerned with black political and feminist theory, with a focus on Black Europe, black social movements, feminist decolonial/post-colonial theories and race critical theories.
In her dissertation project, entitled Solidarities in Black: Anti-Black Racism and the Struggle beyond Recognition in Paris, she explores forms of black urban activism and black cultural politics in France, thereby elucidating how abstract universalism fosters the re-production of colonial gendering and racialization processes. 
She has written articles on black social movements and racism in France, the relation between post-colonial power and recognition politics, and racial profiling and policing in Europe.
2015-2016 Dissertation Scholars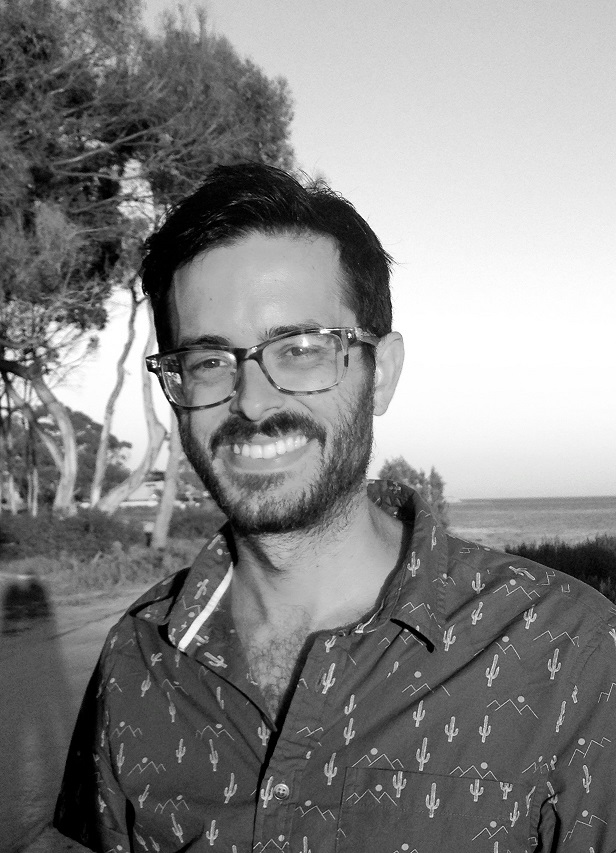 William (Billy) Hall
Billy Hall is a PhD Candidate in Global & Sociocultural Studies at Florida International University. His dissertation research uses a geohistorical lens to examine the transformation of food environments in Miami, tracing the role of black-owned food businesses from Jim Crow to urban renewal and into the present moment of community redevelopment. This research intervenes into popular and academic debates surrounding the widespread prevalence of food insecurity and diet-related disease in black communities, situating questions of food justice within a broad historical context of persisting black dispossession since slavery and Reconstruction. His work brings into conversation and contributes to urban theory, critical food studies, and the growing field of black geographies.
Billy grew up in Miami, likes playing music, and is thrilled to spend a year writing in the Department of Black Studies at UCSB.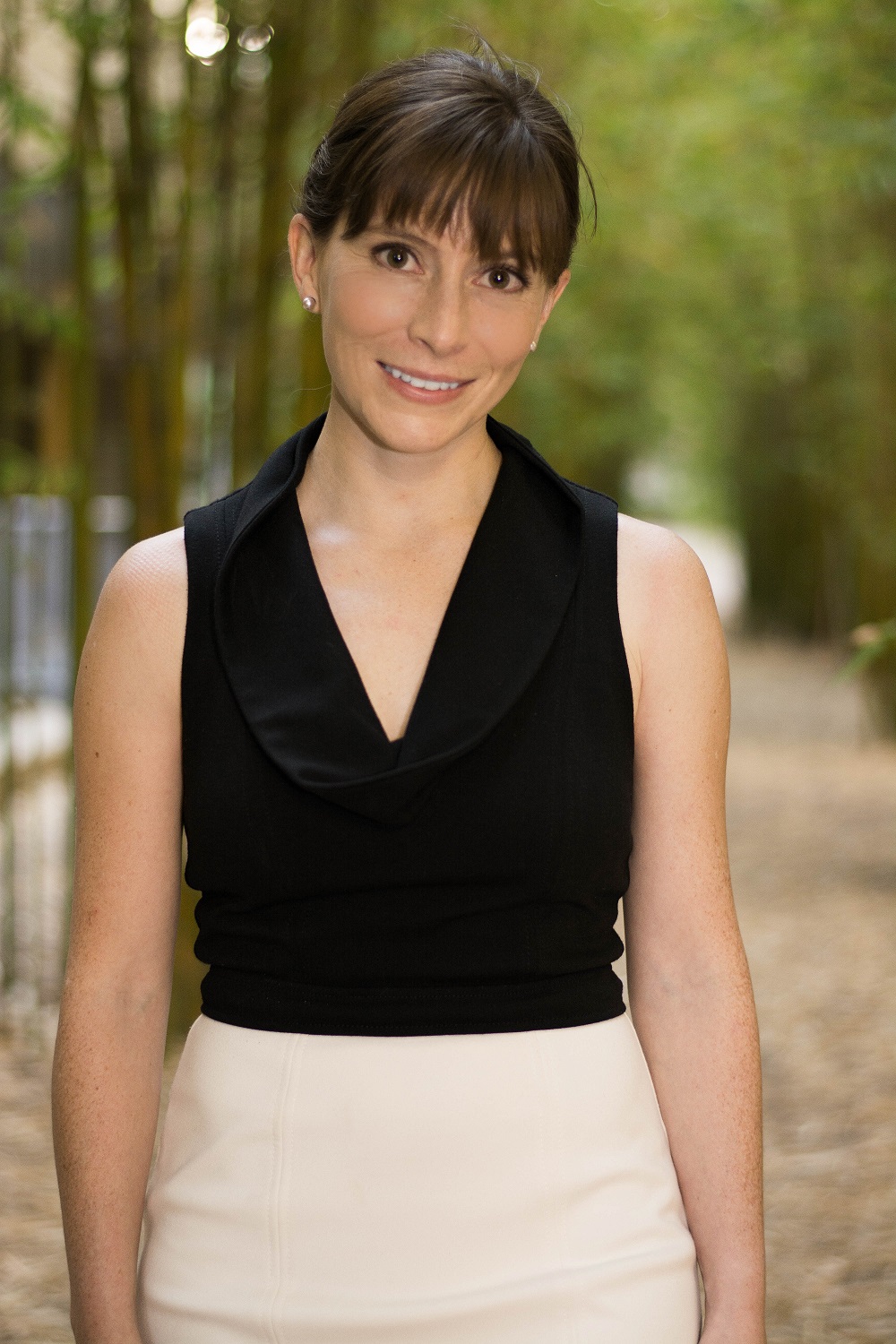 Maria Fernanda Escallon
Maria Fernanda is a doctoral candidate at Stanford University in the Department of Anthropology. She is originally from Bogotá, Colombia where she earned a B.A in Anthropology and a Master of Arts in Archaeology from the Universidad de Los Andes. She has worked in sustainable development and heritage policy creation for non-governmental organizations and Colombian public entities such as the Ministry and the Secretary of Culture. She did her ethnographic fieldwork in two communities of African descent declared as National and World Heritage in Colombia and Brazil, and traced the effects that such declarations had locally. She examines how and why Afro-descendant heritage became a critical instrument to recognize cultural diversity in these countries.  Her research argues that while heritage is called on to celebrate cultural diversity and inclusiveness, it has simultaneously helped to institutionalize the political and economic marginalization of Afro-descendant communities in Colombia and Brazil. Her dissertation, Exclusion in the Era of Multicultural Recognition: Cultural Heritage, Afro-Descendants, and the Politics of Diversity in Colombia and Brazil traces the local emergence of elitism, the exacerbation of economic inequality, and the entrenchment of social exclusion within these groups as a result of the heritage declaration. Ultimately, she evaluates if heritage proclamations are useful instruments to attend to broader issues of economic inequality and political rights for minorities.
2014-2015 Dissertation Scholars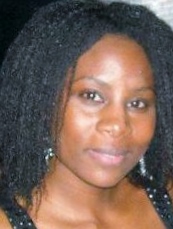 Tracy Locke
Tracy Locke is a doctoral candidate in the Social and Political Thought Program at York University, specializing in Black Studies and Health Studies. Drawing on her background in Political Theory and Urban Studies she brings an interdisciplinary approach to her work on the Black Diaspora.
Her dissertation examines black and black women's health and well-being through a black feminist lens that brings American and Canadian analyses into closer conversation with each other.  With this diasporic approach she endeavours to contribute to the critical engagements of black and black women's health within and across these national borders.
She is grateful for the opportunity to participate in the academic life in the Department of Black Studies at the University of California, Santa Barbara.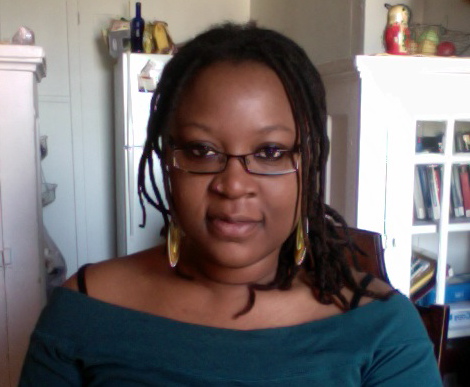 Krystal Smalls
I am a Ph.D. candidate in Africana Studies and Educational Linguistics at the University of Pennsylvania. I received my B.S. in Industrial and Labor Relations from Cornell University and studied Cultural Anthropology at the New School for Social Research. My work is transdisciplinary (spanning Africana/Black Studies; linguistic and visual anthropology, and education) and she has conducted research in Philadelphia, Nairobi, Monrovia and in her own community, the Gullah-Geechee lowcountry of South Carolina. My current project focuses on the racialization processes of transnational young people from Liberia and looks at how they use hip hop and other kinds of "youth culture" to produce a complex semiosis of blacknesses, transnational subjectivities, and new possible futures under the specters of anti-black racism, settler (post)colonialism, and neoliberalism. I also examine social media as a vital space for self-making (focusing on mass-mediated autobiographic images, or "selfies," and the emergence of digital personhood).
2013-2014 Dissertation Scholars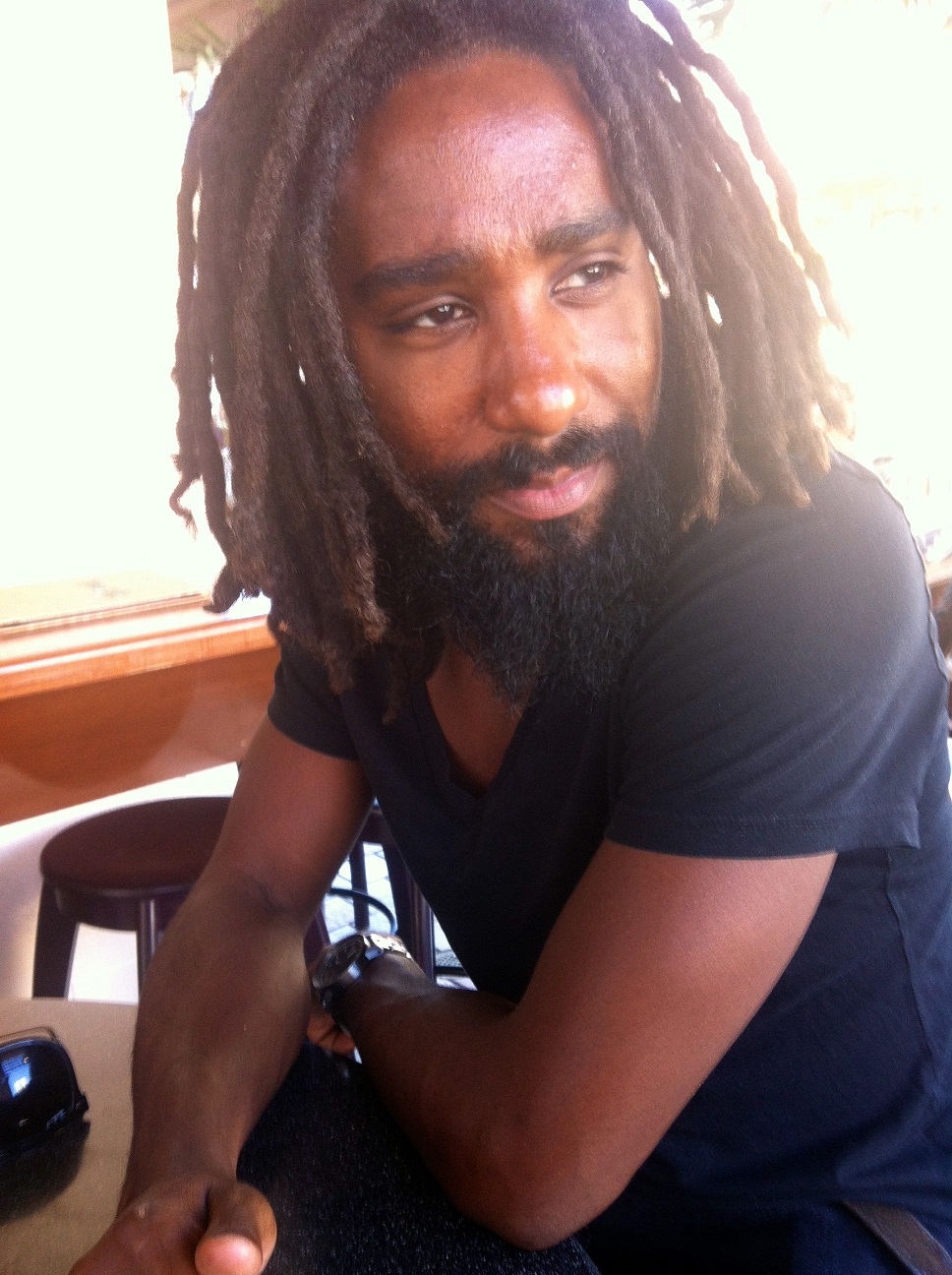 James Cantres
James G. Cantres is a doctoral candidate in the Department of History at New York University specializing in the African Diaspora. Currently, he is Dissertation Fellow at UC Santa Barbara. His dissertation, "Migrants in the Metropole: Patterns of Caribbean Identification in Post-War London,1948-68" explores notions of belonging and alienation among migrant populations in Britain and argues that they were crucial to the development of the patterns of identification that West Indian migrants utilized while negotiating British society. The hostile environment in London was a shock to the migrants and their collective trauma upset the salutary perceptions they had of Britain as the "mother country". Severely limited economic opportunities within the Caribbean, wherein most black West Indians had access to employment only on the large private and internationally owned sugar and fruit plantations or bauxite mines provided a major impetus for migration to metropolitan Britain. His project explores the patterns of affiliation and radical politics which developed among Afro and Indo-Caribbean migrants as well as their colleagues and counterparts from Africa and South Asia. James grew up in Brooklyn and holds a BA in History from Vassar College.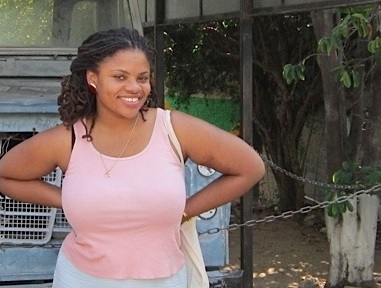 Nathalie Pierre
Nathalie Pierre is a PhD candidate in the department of History at New York University. Her fascination with Black Studies began taking shape with the first ouster of former Haitian President Jean-Betrand Aristide. Though unclear, then, why they—immigrant Blacks—were transformed into Brooklyn pariahs, she gradually understood the root of the problem remained buried in the past. Her dissertation titled, "'The Vessel of Independence…Must Save Itself'*: Haitian Statecraft 1803-1820"examines thehistorical development of a Black state in a period characterized by racialized slavery and turbulent revolution. Her analysis of Haitian, British, French, and U.S. diplomatic records, newspapers, trade ledgers, and maps reveal a complicated narrative that traces the transformation of formerly enslaved colonial subjects into Black monarchists and republicans. Taking cue from W.E.B. DuBois' reflection that "Negro blood has … a message for the world," Ms. Pierre's scholarship seeks to unearth tools of Africana community formation at the level of statecraft.
---
* Henri Christophe in October 1810
2012-2013 Dissertation Scholars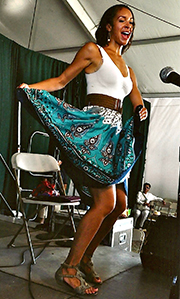 Kiley Guyton Acosta
Kiley Acosta is a PhD candidate, ABD (all but dissertation), in Caribbean and Brazilian Literature at the University of New Mexico. She genuinely appreciates the kindness, support, and advice she has received from the faculty and staff of UCSB Black Studies, who have welcomed her with open arms. "I'm impressed not only by the quality and breadth of research and publications in Black Studies," says Acosta, "but by the friendliness and down-to-earth nature of the people in the department, and the UCSB academic community at large." Read more about Kiley on the Diversity Forum Article
2011-2012 Dissertation Scholars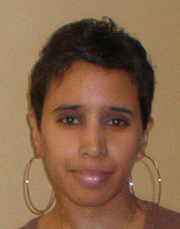 Jessica Barros
Jessica Barros is a candidate for a Doctoral degree in the Department of English at St. John's University, New York. Her dissertation, "Cape Verdean Rhetorical Discourse Strategies in Bandera," a qualitative study that investigates literacies in bandera, a Cape Verdean feast honoring a patron saint.  Bandera rituals reflect social interactions that once existed between masters and their slaves.  These social interactions are a critical site of literacy that show how Africans used their culture as education for resisting colonial violence. Jessica's dissertation is a multi-vocal text that centers itself in two elderly day centers and spans across generations of Cape Verdeans. As a Composition Rhetorician, Jessica brings cultural, post colonial, and ethnic studies with special emphasis on critical race theory, literacy, language, rhetoric, discourse, and pedagogy to English studies. Her research includes how hip hop, as a lingua franca, cuts across ethnic and racial divides and aligns itself with black movements for education, freedom, liberation, and equality; how hip hop's black rhetorical strategies allow for the awakening of racial consciousness and unmasking of neo-racisms by students of diverse backgrounds; and how hip hop pedagogy prepares all students for the multimodal, multiple literacies, and critical race work of the 21st century and beyond.  Jessica earned received her MFA in Creative Writing from Emerson College and her B.A. in Political Science and English from Boston College.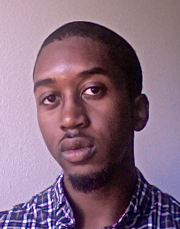 Alix Chapman
Alix Chapman is a Ph. D. candidate in the Department of Anthropology at the University of Texas, Austin. His dissertation, Break It Down: Black Queer Performance and the Politics of Displacement in New Orleans, addresses the ways in which home, heritage, and the body are reconceptualized in the wake of crisis. Through a combination of performance ethnography and historical, and literary critique Alix explores "Sissy" Bounce, a local genre of hip hop that expresses black queer people's sexual and gendered displacement from the traditional home. Moreover, he looks at how this public culture intersects a public sphere in which socioeconomic disaster and reconstruction determine the life chances of all black people. Pushing Cathy J. Cohen's 2004 work, further, do the artistic acts of black queer cultural producers constitute "resistance"? If so, what meaning can be drawn from oppositional enactments that occur in contrast to communities that reinforce normative standards of race, gender, and sexuality, enactments that seek to redefine narrow, state-centered understandings of citizenship. Alix is particularly interested in Southern U.S. and Caribbean African diasporas and is deeply invested in interdisciplinary projects that bring art and politics into conversation with each other.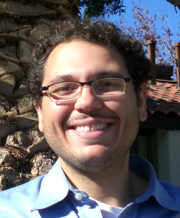 Rafael Mota
Rafael Mota is a Ph.D. Candidate in the Philosophy, Interpretation and Culture Program at the State University of New York, Binghamton.  His dissertation,  "Global Racial Regimes and Capitalist Accumulation on a World Scale," examines the world-historical patterns of race-making and capitalist accumulation throughout the Atlantic periphery that undergirded the rise of US hegemony during the long-twentieth century. This research explores the interactions of colonialism and liberal penality in the formation of Military-Keynesianism as the engine of world-scale capitalist accumulation and the shift of modern governance from the liberal-imperial state to a welfare-carceral state. He is particularly interested in the interactions of race, gender and sexuality in the historical formation of capitalism and social classes. Rafael earned his B.A. in Philosophy from Boston College.
2010-2011 Dissertation Scholars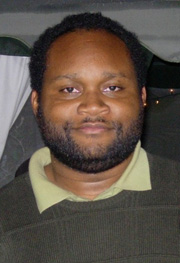 Kevin Moseby
Kevin M. Moseby is a Dissertation Scholar in the Department of Black Studies at UCSB for the 2010-2011 academic year.  Kevin is a Ph.D. Candidate in the Department of Sociology at the University of California, San Diego.  His dissertation is entitled "Changing the Color of HIV Prevention: Black Community Activism, Public Health and the Biopolitics of Racial Formations in the U.S." The central aim of his dissertation project is to analyze the changing racialization of HIV/AIDS in the United States. This research explores the dynamic experiences of black Americans as both objects of the field of HIV/AIDS prevention, as well as active subjects in the creation of knowledge within the field.  Further, it provides an account of the rise of black American visibility and of black American activism in the HIV Prevention field.  Kevin was born and raised in Arkansas and has earned a B.A. in History from Stanford University, and an M.A. in Social and Cultural Studies from the University of California, Berkeley.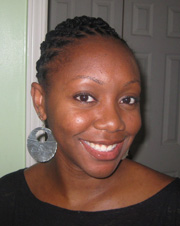 LaToya Tavernier
LaToya Asantelle Tavernier is a Dissertation Scholar in the Department of Black Studies at UCSB. LaToya is a Ph.D. Candidate in the Department of Sociology at The Graduate Center, City University of New York (CUNY). Her dissertation, "On the Midnight Train to Georgia: Afro-Caribbeans and the New Great Migration to Atlanta," focuses on the new (post-1990) migration of Afro-Caribbeans to Atlanta, Georgia and its relationship to the larger migrations of African American "return" migrants, and of immigrant newcomers from Asia, Africa, and Latin America, to the urban South. She is particularly interested in the intersections of race, class, gender, and immigration in the incorporation of Afro-Caribbeans, as black immigrants, into Atlanta. She earned received her Master's degree from Queens College-CUNY in Sociology and her Bachelor's degree from Columbia University in Psychology.